It's almost Christmas ! Share exceptional moments with your loved ones for the Disney Enchanted Christmas. And this year, with the 30th Anniversary celebrations, the Magic of Christmas shines brighter than anywhere else at Disneyland Paris!
Step into the magical kingdom of Christmas at Disneyland Paris
Live the most beautiful of Christmases, in a kingdom with a decor full of magic and light... You might even see snow!
The big return of Disney Dreams! christmas party
The 30th Anniversary continues to shower us with gifts, with the long-awaited return of the unmissable nighttime show Disney Dreams! Celebrate Christmas.
Festivities like nowhere else!
Mickey and his Sparkling Christmas Parade!
Don't miss Mickey's return and his Sparkling Christmas Parade! Our most beautiful party parade shines the magic during the day, and lights up the aisles at night.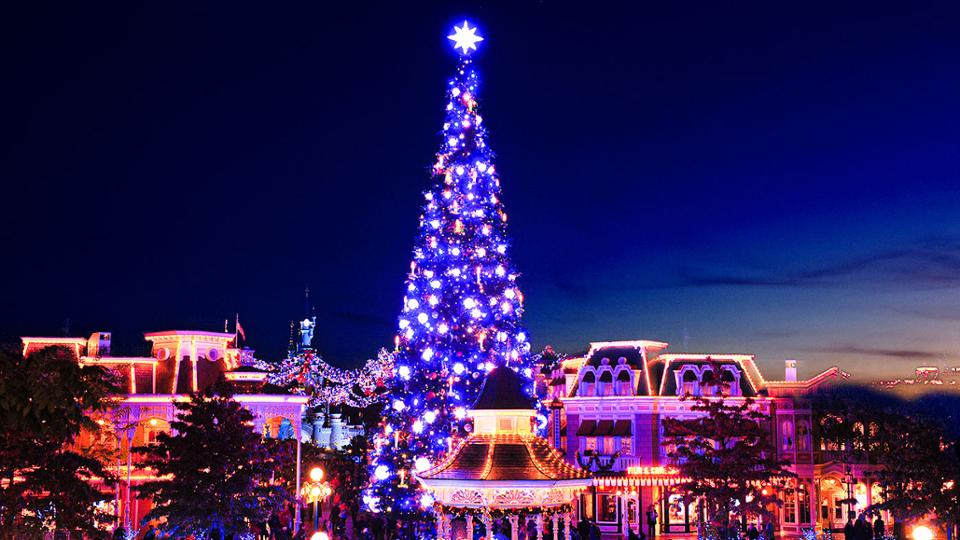 The Magic of Christmas Tree Lighting
As night falls, admire the majestic Christmas tree that makes Town Square shine... And puts stars in your eyes.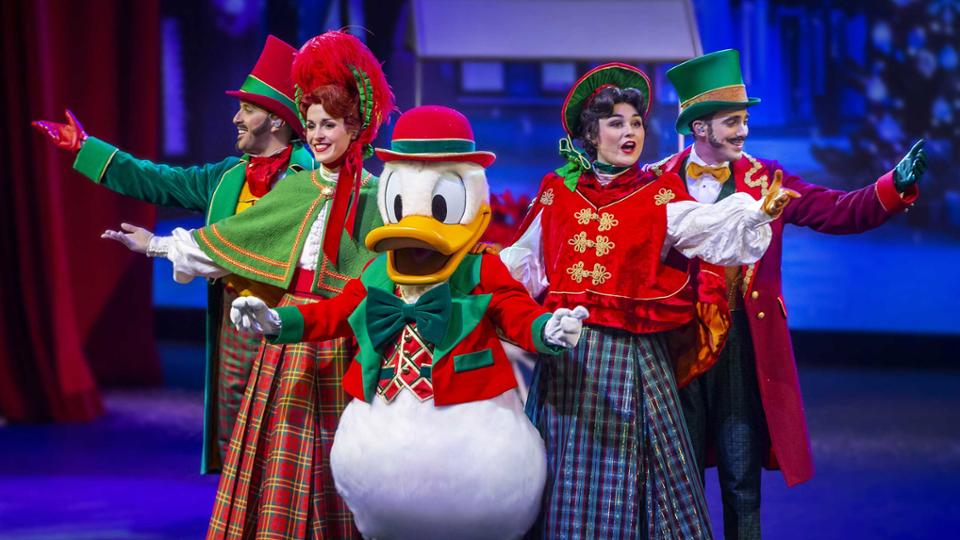 The musical show "Let's sing Christmas!" »
Come and share the Christmas spirit in songs: Mickey, Minnie, Donald, Daisy and Goofy immerse you in the tradition of Christmas carols.
Enchanted encounters with Santa Claus and Disney Characters!⁽¹⁾
Share the magic of Christmas during your meeting with the Disney Characters dressed in their costumes of light, without forgetting Santa Claus!
Discover the exclusive products of the season
Have a Merry and Delicious Christmas!⁽²⁾
For Christmas, Disneyland Paris will delight your taste buds with magical festive menus and even a Christmas market!⁽³⁾
Unearth your most beautiful Christmas gifts⁽²⁾
Sprinkle your Christmas parties with Disney magic with decorations, gifts and unforgettable memories!
Feel the magic of Christmas in our Disney Hotels
Extend the Disney magic with a stay in a Disney Hotel adorned with sparkling decorations.
Terms
⁽¹⁾ Santa Claus must return to the North Pole to start preparing for next Christmas, so he will stay until December 25th only. The presence of Disney Characters will be subject to rotation, so it is not guaranteed that those mentioned above will all be present at the same time on the day of your visit.

⁽²⁾ These visuals from the Disney Enchanted Christmas of 2021/2022 are offered as inspiration. We will be revealing the range of exclusive Disney Enchanted Christmas 2022/2023 products very soon.

⁽³⁾ L'Hiver Gourmand, from November 12, 2022 to March 19, 2023 at Walt Disney Studios Park.

Certain experiences, shows or events will not be available or may be modified depending on the evolution of safety and health measures and the recommendations of public authorities.